Buy and sell with confidence and peace of mind.
Get a
BoatFacts
History Report now.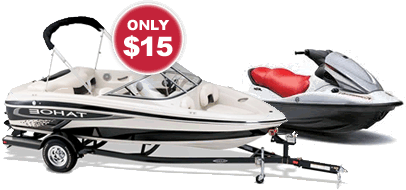 Don't risk buying a used boat with an unknown history, get a Boatfacts History Report to check:
if there is finance owing
Obtaining a Boatfacts History Report is a crucial step before purchasing a used boat. A boat's history report brings to light information that may not have been acknowledged previously by the seller. For example, if a boat had any finance or money owing on it, as the new owner, this could affect your credit history and leave you in debt. In the past for a basic boat history report, Australians had to rely on a REVS or VSR check.
REVS, which stands for the Register of Encumbered Vehicles, is no longer available and has been replaced by the Personal Property Securities Register (PPSR).
PPSR allows Australians to check whether the goods they are buying have a security interest over them - such as cars, bikes, boats or machinery - almost anything except real estate.
Don't risk buying a used boat with potentially costly, hidden problems - know your next boat with a Boatfacts History Report.